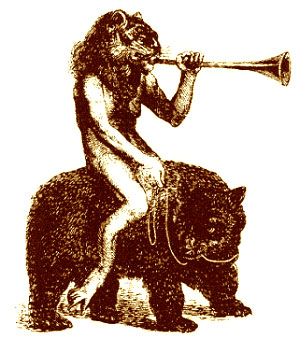 (Also known as The Egyptian God Horus, and Curson).
Zodiac Position: 5-9 degrees of Cancer
June 27th to July 1st
Tarot Card: 2 of Cups
Planet: Moon
Metal: Silver
Plant: Orchid
Candle Color: Purple
Element: Water
Rank: King
Purson/Horus is a Day Demon and rules 22 legions of spirits. He was partly of the Order of Virtues and partly of the Order of Thrones.
Purson (pronounced "Person") discovers hidden things and treasures, discerns past, present, and future. He can read and reveal the thoughts of others and provide good familiars.
He answers all questions.
Appearance: 
Edit
"He is very fair. He resembles Amon Ra, only he has softer features. He is attended by several other Demons. He is highly respected among the Demons and very high ranking. Very youthful looking. He can lit up my entire room with his energy when he appears to me." --High Priestess Maxine.
Ad blocker interference detected!
Wikia is a free-to-use site that makes money from advertising. We have a modified experience for viewers using ad blockers

Wikia is not accessible if you've made further modifications. Remove the custom ad blocker rule(s) and the page will load as expected.