Mephistopheles
Edit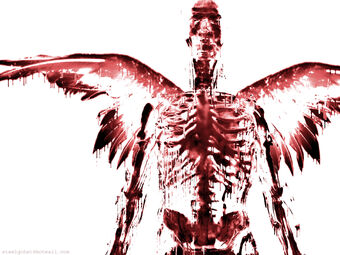 was originally a human that sold his soul to the devil. He became a demon and climbed up the demonic hierarchy to become a full scale theological demon.
It is probable that the name Mephistopheles was invented for the historical Johann Georg Faust (c.1480–c. 1540) by the anonymous author of the first Faustbuch (1587). A latecomer in the infernal hierarchy, Mephistopheles never became an integral part of the tradition of magic and demonology that predated him by thousands of years. He is mentioned only in the magic manuals attributed to Faust. He belongs essentially to literature.
</p>
Ad blocker interference detected!
Wikia is a free-to-use site that makes money from advertising. We have a modified experience for viewers using ad blockers

Wikia is not accessible if you've made further modifications. Remove the custom ad blocker rule(s) and the page will load as expected.